Welcome to Pastiche Gardens
Mosaics made of old treasures, found objects, and everyday junk.
Renee's latest…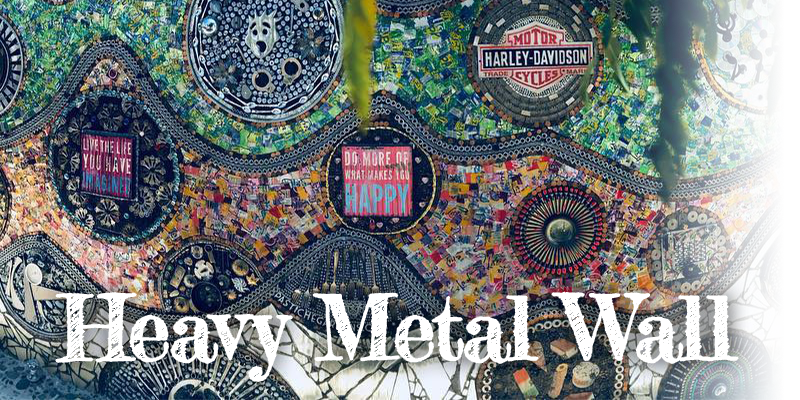 Each one of us has a drawer or two in the house–a couple boxes out in the garage, up in the attic, down in the basement–full of treasures. Things, items, tokens that mean something to us.
They might be the ceramic handprint our son made at school, grandmother's lovely dishes that we would never actually use, that big brooch from a high school boyfriend. Things we may not necessarily display, but troves we will never get rid of. These articles represent our past, where we've been, who we were. We never get rid of them.
If only there were a way to take these items out of hiding and make them a part of your life in a beautiful way.
That's where Pastiche Gardens comes in.

Find me on